FUEL YOUR WORKOUTS
You'll get REAL RESULTS with the proper nutrition your body needs! There are no generic, one-size-fits-all plans. Your meal plan is uniquely designed and tailored just for YOU. The team of Accredited Dieticians will factor in your, dislikes, allergies, dietary requirements and goals to make sure your personal meal plan meets your needs.
JOIN NOW
JOIN NOW FROM JUST 90c A DAY!
When do I receive my meal plan?

Once you have completed your order you will receive a confirmation email, along with instructions on how to create your account on my members only app. You will receive your meal plan within 24-48 hours or your money back guarantee.
What will I achieve?

When you join the Coach Clayton Fitness app you sign up for a lifestyle change. From this meal plan you can expect to:

✓ Create new, positive habits that fit into your lifestyle.
✓ Learn how to see results without limiting the foods you enjoy
✓ Feel more confident in your body
✓ A complete transformation based on your desired body goals.
✓ Meet online friends and connections with the Coach Clayton Fitness community. We like to keep each other accountable and motivated.
What if I have special dietary requirements?

All your meals will be based on your specific nutrient needs, diet preferences, dislikes/allergies, and eating schedule. Choose from the following popular meal plans.

✓ General
✓ Pescatarian
✓ Vegetarian
✓ Paleo
✓ Dairy Free
✓ Ketogenic
✓ Gluten Free
✓ Vegan

Is each month the same?

No, each month is different. This will involve changes in your diet that are constantly updated as your body changes. We need to give your body a reason to progress.
View full details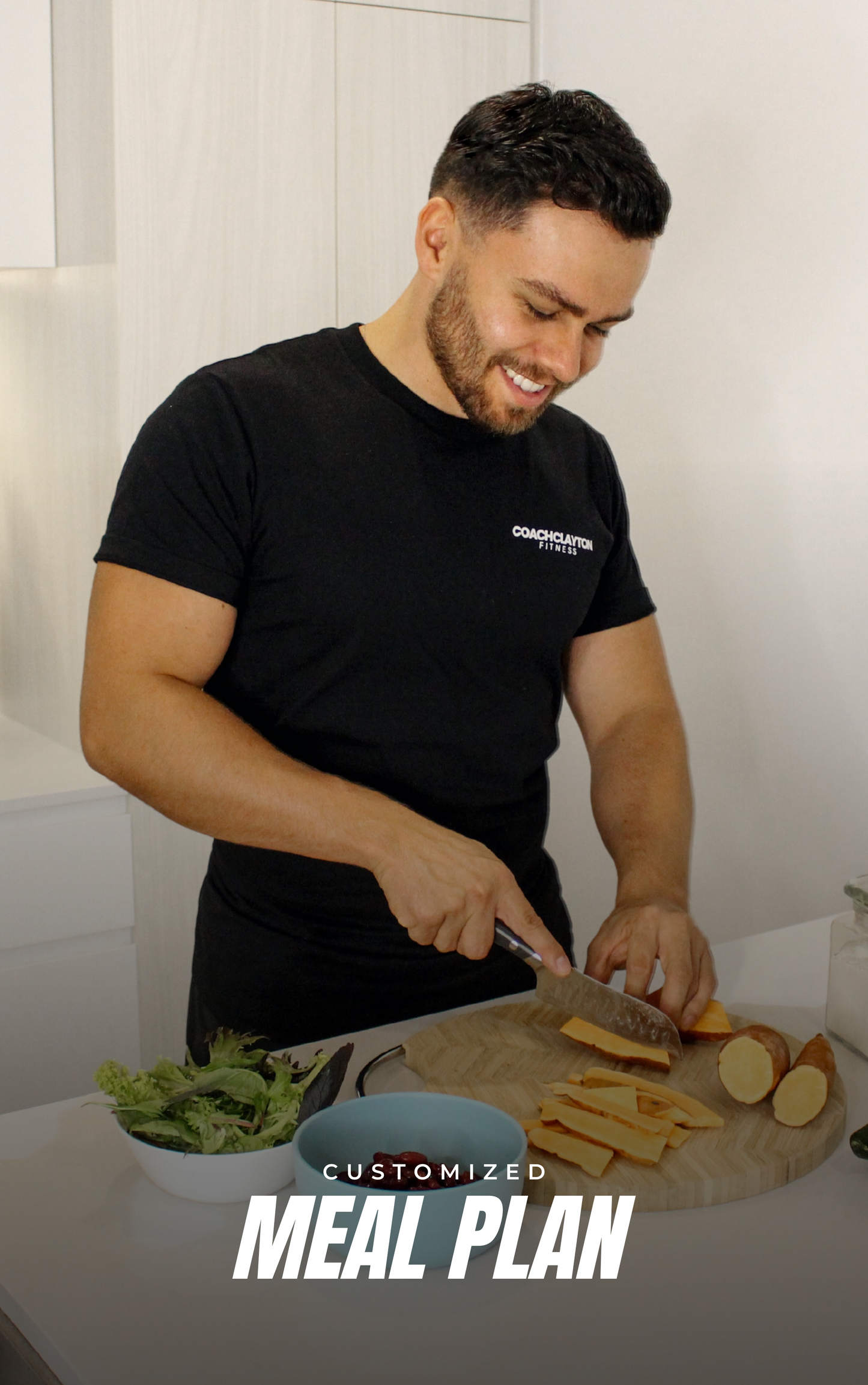 We are here to educate and empower YOU on how to enjoy all the foods you love while still working towards your goals.